Musical experiences
for all
CURRENTLY SEEKING
Actors/Singers who move well for the 2023 Season at Music Theater Heritage. Ages 18+
WHEN
December 11th and 12th
Possible Callback the evening of December 13.
WHERE
Music Theater Heritage, 2450 Grand Blvd, STE 301 • KCMO
PREPERATION
Please prepare 16-32 bars of something you absolute love to sing. Bring your book with you in case additional selections are requested. Information about the season can be found below. 
MTH operates under the Small Professional Theater agreement with Actors Equity Association
If you are interested in the adolescent roles in THE SECRET GARDEN or GYPSY, please submit headshot/resume and video sample BY CLICKING HERE.
QUESTIONS ~ email casting@mthkc.com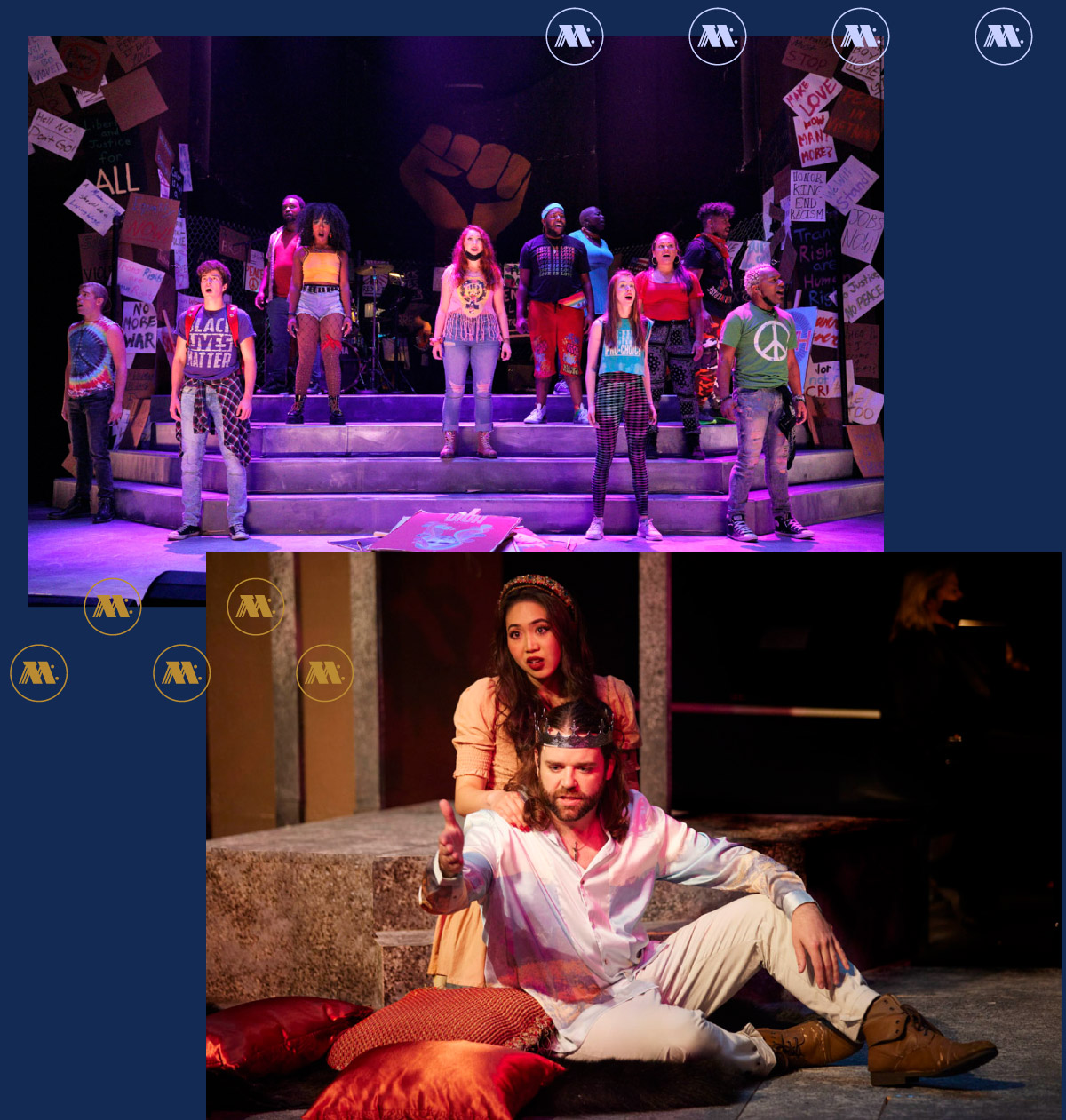 MTH Season Auditions
Auditions for our 2023 Season will be held December 11th and 12th in Kansas City. 
MTH's current agreement with Actors Equity requires performers to provide proof of vaccination against COVID-19 prior to first rehearsal. If you are unable to provide proof of vaccination, please consider submitting a video audition.
General Information
As a union theater we are required to hold general auditions once per year. When auditioning for MTH, be sure to sing something that you absolutely love and also bring along your music book with additional selections, as well.
Pay at MTH
As a fully professional union theater, all artists are paid at MTH. We adhere to union guidelines regarding pay scale.
R&H: UNPLUGGED
Conceived and Directed by Tim Scott
Music Directed by Ty Tuttle
Choregraphy by Caroline Dahm
First rehearsal: February 3
Opens: February 16th
Closes: March 6th
THE SECRET GARDEN
Directed by Jessalyn Kincaid
Music Directed by Ty Tuttle
First rehearsal: March 20
Opens: April 6th
Closes: April 23rd
GYPSY
Directed by Seth Golay
Music Directed by Mark Ferrell
Choreography by David Ollington
First rehearsal: May 29
Opens: June 15th
Closes: July 2nd
Possible extension through July 9th
The role of Mama Rose has been cast
A CHORUS LINE
Directed by Tim Scott
Music Directed by Ty Tuttle
Choregraphy by Kenny Personett 
First rehearsal: July 24th
Opens: August 10th
Closes: August 27th
possible extension thru September 3rd
AIN'T MISBEHAVIN'
Directed & Chroeogrpahed by Marc Wayne
Music Directed by Desmond Mason
First rehearsal: September 25th
Opens: October 12th
Closes: October 29th
A SPECTACULAR CHRISTMAS
Directed and Choreographed by Emily Shackelford
Music Directed by TBA
First rehearsal: November 27th
Opens: December 7th
Closes: December 23rd
Be a part of the experience
Our spaces are open to all performers. If you love  music, theater, and amazing experiences ~ then be a part of it at Music Theater Heritage.
Frequently asked questions?
We'd love to hear from you. Email your audition questions by clicking the link below.
Who can audition?
Actors, singers, and dancers of all ethnicities ages 18 and older.
Covid-Policy
At this time our agreement with AEA requires all performers to be fully vaccinated.
How do I get to Music Theater Heritage?
We're located at 2450 Grand Blvd, Suite 301 Kansas City, MO 64108. Use the link below for directions.
What transportation options are available?
Free public transportation such as the KC Streetcar and KC Metro have stops right at Crown Center.