Musical experiences for all
2023 Season auditions will be held by appointment only some time in December. Check back for more information. 
MTH operates under the Small Professional Theater AEA agreement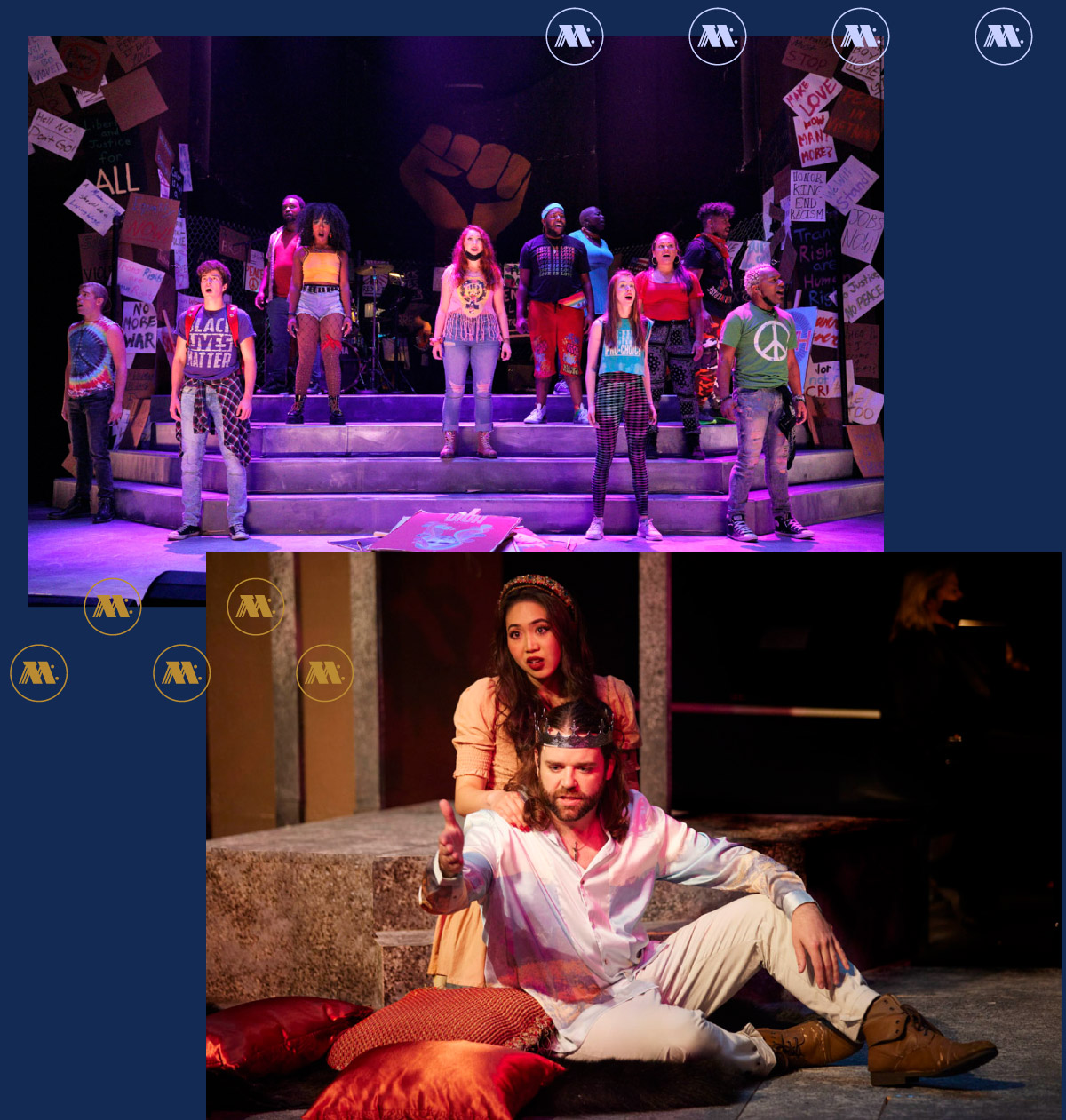 MTH Season Auditions
Auditions for our 2023 will be held later in the year.
MTH's current agreement with Actors Equity requires performers to provide proof of vaccination against COVID-19 prior to first rehearsal. If you are unable to provide proof of vaccination, please consider submitting a video audition.
General Information
As a union theater we are required to hold general auditions once per year. When auditioning for MTH, be sure to sing something that you absolutely love and also bring along your music book with additional selections, as well.
Pay at MTH
As a fully professional and union theater, all artists are paid at MTH. We adhere to union guidelines regarding pay scale.
Be a part of the experience
Our spaces are open to all performers. If you love  music, theater, and amazing experiences ~ then be a part of it at Music Theater Heritage.
Frequently asked questions?
We'd love to hear from you. Email your audition questions to Dalima Kapten, Manager of Artistic Operations.
Who can audition?
Actors, singers, and dancers of all ethnicities ages 18 and older.
Covid-Policy
At this time our agreement with AEA requires all performers to be fully vaccinated.
How do I get to Music Theater Heritage?
We're located at 2450 Grand Blvd, Suite 301 Kansas City, MO 64108. Use the link below for directions.
What transportation options are available?
Free public transportation such as the KC Streetcar and KC Metro have stops right at Crown Center.