Winner of the TONY Award for Best Musical, this swinging celebration of Fats Waller features all of his beloved tunes, including "The Joint is Jumpin'," "Honeysuckle Rose," "Handful of Keys" and more.
More about the show
One of the most popular revues of all time, Fats Waller's music will delight and energize audiences, as well as provide insight into a vibrant time in American history and music.

Pre-Show talks with George Harter before
select Thursday & Sunday performance. 
directed & choreographed by
MARC WAYNE
music director
DESMOND MASON
scenic designer
ADAM HOOPER
costume designer
LA TOYA ROZOF
lighting designer
SEAN GLASS
sound designer
NIHAN YESIL
stage manager
LACEY WILLIS
Read Bio
Andrea Tribitt, a native Kansan is a vocalist storyteller performing various genres as well as an international vocal instructor teaching locally and in Osaka Tokyo in Fukuoka Japan. She has Grace the stages of the White House, Carnegie Hall, Soul Train, the historic Apollo theater, as well as the MHT Ruby Room. Andrea is owner of Drea's Naughty Nuts a gourmet snacks company. She is also the proud mother of two talented, beautiful daughters who are also creatives.
Read Bio
Asa Barnes, a native of Kansas City, MO and has been musically inclined since his childhood. Taking influences from his mother and singing in the church choir, this early musical and spiritual training prepared him for future musical and entertainment opportunities. In high school, Asa participated in both choral and instrumental ensembles. He studied popular and classical music, developing a diverse appreciation for all musical styles. College further developed Asa's musical skills where he studied percussion and received classical vocal training. A rigorous curriculum and countless hours of practice helped prepare Asa for the demands of today's music industry. Today, Asa is a vocal coach, actor, voiceover talent, model, and real estate professional. Some of his accomplishments have taken him to New York's Apollo Theater and allowed him to receive local radio play in Kansas City. He also made appearances in season 4 (2004) and 8 (2008) of the hit television show "American Idol" where he was a Hollywood finalist. Asa hopes to convey that success can be achieved through hard work, preparation, and faith in God.
Read Bio
Ayana Tribitt is a vocalist, performance artist, dj, model, sound healer and creative activist. Having a passion for music has lead her to open for J.Cole and sing vocals on Jennifer Lopez's "T.E.N.S.", Ayana has been showcased worldwide at legendary venues like Take 5 in Osaka,Japan. Ayana is also known as "ERA AURA", and is set to release a new studio project. Ayana enjoys her work as a model and was recently featured in the MILK exhibit in LA "Remember When: A Year in Review" in 2021. In 2022, Ayana had the pleasure of being a member of the cast for the very first Ruby Room Series, "For Lovers" adding commentary and hosting to the list for "For the Culture" and theatre as a cast member for "Stevie Wonder: Signed, Sealed, Delivered" with Music Theatre Heritage.
Read Bio
A Kansas City based actor, singer and performer. Regional: School Girls; or the African Mean a Girls Play (Kansas City Rep Theatre, Portland Center Stage); Company, Show Boat, CATS, A Spectacular Christmas Show, Into the Woods (Musical Theater Heritage); Footloose (Starlight Theatre); Beehive!, Cinderella, The Game's Afoot, The Sound of Music (Okoboji Summer Theatre); Once On This Island (Spinning Tree Theatre). "Nail Salon" Music Video by Mina Stone; Education: BFA in Musical Theatre, Stephens College. Instagram: @minastonemusic. AEA Member.
Read Bio
Ron Lackey is thrilled to return, once again to MTH in this production of Ain't Misbehavin' in the role of Ken! Some of his recent theatrical credits include: Stevie: Signed, Sealed, Delivered (Music Theater Heritage), Cats (Music Theater Heritage), Rudoph The Red Nosed Reindeer The Musical (Coterie Theater), Jesus Christ Superstar (Music Theater Heritage), Evita (Music Theater Heritage), Ain't Misbehavin' (Spinning Tree), Wizard Of OZ (Columbian Theater).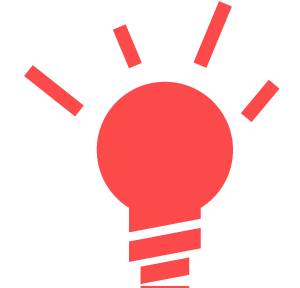 Meet the Makers
Join us as we take our creative team out into the community for these free neighborhood events.