The Jacksons, The Osmonds, The Bee Gees
The 70's gave us afros, bell bottoms, platform shoes and some of the best family bands to ever walk the planet. Featuring music from the Jacksons, The Osmonds, and The Bee Gees, come get down tonight!
More about the show
The 70's gave us afros, bell bottoms, platform shoes and some of the best family bands to ever walk the planet. Featuring music from the musical groups that started the prolific careers of Michael Jackson Donny Osmond, and Barry Gibb, Family Ties will get you grooving and remind you about the importance of doing what you love with the people you love!
THREE PERFORMANCES
7:30pm ~ Friday, Saturday, and Monday
The Ruby Room series is hybrid nightclub/theater experience celebrating Artists who have made a significant impact on American culture.

Join us for martinis, music, and mood, in MTH's sleek and evocative Ruby Room!
HOSTED BY
Taylor Avazpour
VOCALISTS
T. Eric Morris
Ayana Tribitt
Douglass Walker
 MUSIC DIRECTOR
Desmond Mason
LIGHTING SUPERVISOR
Shelbi Arndt
AUDIO SUPERVISOR
Jon Robertson
Curated by Linnaia McKenzie
Read Bio
Taylor Avazpour, under the artist name of ZAVA ("Avaz" from his last name meaning "voice/song" in Persian), is always happy to be back performing at MTH! After appearing in productions at The Lyric Opera, KC Rep, as well as CATS, The Producers, and many Musical Mondays/Christmas Spectaculars here at MTH, his own music took the spotlight. Many artists and songs from this era have been inspirations for his music and it is a joy to be singing them with such great company. Thank you for having me, Linnaia. "Don't dream it, be it." Social media: @thisiszava.
Read Bio
T. Eric Morris is thrilled to be back on stage in the Ruby Room! Previous credits at MTH include Blame it On The Boogie, Company, Forever Plaid, Ragtime, Oklahoma, Funny Girl, The Producers, The Who's Tommy, and She Loves Me. Eric has sung and performed on many stages around town and the Midwest, and will soon be appearing in the upcoming Nelly Don movie! Eric would like to thank his wife Jane and daughter Letti for their incredible love and support.
Read Bio
is a vocalist, performance artist, DJ, model, and creative activist. Her passion for music has allowed her to open for J.Cole, sing vocals on Jennifer Lopez's "T.E.N.S.", and be showcased worldwide at legendary venues like Take 5 in Osaka, Japan under the stage name "AYA the ERA AURA." Ayana enjoys her work as a model and was recently featured in the MILK exhibit in LA "Remember When: A Year in Review" in 2021. In February of 2022, Ayana had the pleasure of being a part of the very first MTH Ruby Room Series, "For Lovers," and was also a cast member in MTH's STEVIE, as well!  @eraauramusic
Read Bio
is a native of KC and has been singing since the age of 10. He started singing in church and his love for singing grew from there and transitioned to the stage. He is thrilled and excited to return to MTH! Performance credits include- MTH: In The Heights; STEVIE; Spinning Tree Theatre: Billy Elliot, Once On This Island, Caroline or Change; The Black Repertory Theatre of Kansas City: 5 Guys Named Moe, A Soldier's Play, Memphis (2018), and OTHELLO: A Hip-Hop Remix, The Black Repertory Theatre & The White Theatre at the J; Memphis(2022). Douglass would like to thank his family for their support. A special thanks goes to his beautiful and loving wife, Melonnie Walker.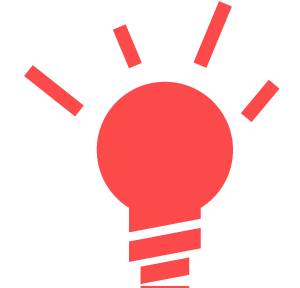 Meet the Makers
Join us as we take our creative team out into the community for these free neighborhood events.