James Brown, Aretha Franklin, Ray Charles
Put on your dancing shoes and come out for an evening featuring tunes made famous by the Queen, the Godfather and the Genius of Soul Music.
More about the show
Put on your dancing shoes and come out for an evening featuring tunes made famous by the Queen, the Godfather and the Genius of Soul Music. These Rock and Roll Hall of Famers formed the foundation of soul music and we will honor their endless contributions to the genre we know and love by featuring some of their greatest hits!
The Ruby Room series is hybrid nightclub/theater experience that celebrates Artists who have made a significant impact on American culture. The evening begins at the bar, where cocktails are curated to coincide with the evening's performance. Join us for martinis, music, and mood…
HOSTED BY
Troy Weekes
VOCALISTS
Misha Roberts
Melvin Thampy  
Andrea Tribitt
 LeShea Wright
 MUSIC DIRECTOR
Desmond Mason
LIGHTING SUPERVISOR
Shelbi Arndt
AUDIO SUPERVISOR
Jon Robertson
Curated  by Linnaia McKenzie
Read Bio
You may have seen Misha in the 2022 Stevie Show or Misha Unplugged at the Ruby Room this summer.  Find some of Misha's original music on streaming platforms.  When Misha isn't singing she is living a busy life with her Fiance Bryan Alford and two teenage children.
Read Bio
Melvin is an artist who has performed around the US including the Kansas City area. He's been a lead vocalist for KC Flo, Cedar Fair Entertainment, Worlds of Fun, and RWS Entertainment. He is blessed to share and be apart of this wonderful
Read Bio
Andrea Tribitt, a native Kansan is a -vocalist story-teller performing various genres as well as an international vocal instructor teaching locally and in Osaka, Tokyo, and Fukuoka Japan. She has graced the stages of the White House, Carnegie Hall, Soul Train, The historic Apollo theater, Blue Room, GEM theater as well as the MHT Ruby Room. Andrea is owner of Drea's Naughty Nuts, a gourmet snacks company. She is also the proud mother of two talented, and beautiful daughters who are also creatives.
Read Bio
Going to college LeShea majored in Music Vocal performance and received her degree from KCKCC in 2008.Along the way, LeShea picked up a few instruments, piano and violin, in which she garnered scholarships to college for violin. 
She has had the opportunity to sing with many local choirs, Isaac Cates & Ordained and also with Grammy nominated Cortez Vaughn & Worship Culture! She has provided background vocals for artist such as a Janelle Monae, Chrisette Michele, Trace Adkins, E. Jason Sims, and Fred Hammond. She has appeared in two productions of Dream girls with KCKCC and The Black Repertory Theater. All while continuing to be the leader of her own band "LeShea & The Fellas" and being a praise and worship leader at her church, Mt. Carmel C.O.G.I.C. 
Read Bio
Troy Weekes Music, hailing from Harlem New York. He has been singing since the age of 3, and performing since the age of 14. Not only does he sing, but he's a songwriter, actor and dancer as well. He added MC/Event Host to his many talents 6 years ago. He got his first TV debut on Showtime at the Apollo in 2005, being runner up on his show. A few years down the line, he made it to the Top three of the NY American Idol style show Empire City's Lucky break 2. When not working on his own project, he can be seen performing with his band Ji- Groove and hosting events all across America.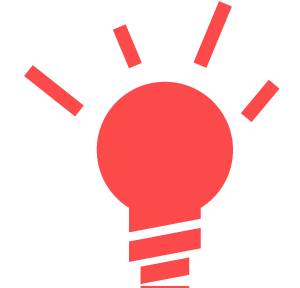 Meet the Makers
Join us as we take our creative team out into the community for these free neighborhood events.