Regarded by many as the finest musical ever created, the celebrated score by Stephen Sondheim and Jule Styne boasts a continuous barrage of musical theater hits ~ tunes like "Everything's Coming Up Roses," You Gotta Get a Gimmick," "Let Me Entertain You" and more!
More about the show
Gypsy is regarded by many as the finest musical ever created; it is the ultimate tale of an ambitious stage mother fighting for her daughters' success – while secretly yearning for her own. Set all across America in the 1920s and 30s, this landmark show explores the world of two-bit show business with brass, humor, heart, and sophistication. The celebrated score by Jule Styne and Stephen Sondheim boasts one glorious hit after another.
Featuring Broadway Star/TikTok sensation Tina Maddigan.
RUNNING TIME:
Act One ~ 70 minutes
Act Two ~ 50 minutes 
Pre-Show talks with George Harter before select Thursday & Sunday performances. 
directed by
EMILY SHACKELFORD
music director
MARK FERRELL
choreographer
MANDY MORRIS
scenic designer
LINDSAY MUMMERT
costume designer
SHANNON REGNIER
lighting designer
SHELBI ARNDT
sound designer
JON ROBERTSON
stage manager
LACEY WILLIS
Read Bio
Louisa Bartlett (Baby Louise) is delighted to make her MTH debut in Gypsy! Her credits include:
KCREP – (Tiny Tim) A Christmas Carol, (Dixie Pollitt) Cat on a Hot Tin Roof. Theatre in the Park – (Summer) School of Rock, (The Mayor) SpongeBob, (Flying Monkey) Wizard of Oz. The White Theatre – (Pepper) Annie, (Peaseblossom) A Midsummer Night's Dream. Later this summer she will play Young Bonnie in Bonnie and Clyde at Smet Theatrics. Louisa is 13 and will be a freshman this fall. She loves to sing and dance and trains at Miller Marley. Many thanks to MTH for this exciting opportunity!
Read Bio
Greg Butell (Herbie) is so excited to be making his MTH debut with this amazing cast and crew!

Some KC credits include MORNINGS AT SEVEN, AND THEN THERE WERE NONE, A
STREETCAR NAMED DESIRE (Kansas City Actors Theatre), SWEAT (Unicorn Theatre),
DON'T DRESS FOR DINNER, FUNNY MONEY, SOUTH PACIFIC, SOLID GOLD CADILLAC
(New Theatre & Restaurant), ROOM SERVICE (KC Rep), THE PRODUCERS, 1776, PETER
PAN (White Theatre).
Read Bio
Catera is glad to be back for this production of Gypsy as part of the ensemble! Some of her theatrical credits include: A Spectacular Christmas (Music Theater Heritage), Dreamgirls (Arrow Rock Lyceum Theatre), Sister Act (Arrow Rock Lyceum Theatre), Rise Up (Coterie Theatre), The World Goes 'Round (Okoboji Summer Theatre).
Read Bio
Cortez Emerson is happy to be joining Musical Theatre Heritage for their shows this season!

Growing up in Hannibal, MO has really shaped his identity when it comes to the arts. Graduating from Millikin University in the middle of the pandemic has also made a huge impact on his love for the arts! He is ecstatic to be joining his thespian friends once more on stage with a company that has been doing so many great things here in the Kansas City community.
In his free time you can catch him managing events here at Cooper's Hawk Winery & Restaurant on the plaza. His love for community and creating has really helped him blossom in his short time here in Kansas City!
Read Bio
KIERAN FORD (Youth Ensemble). Recent Credits (representative): KC Rep – A Christmas Carol (Turkey Boy '22 & Peter Cratchit '21); MTKC – The Prom (Ensemble); Theatre for Young America – Cinderella (Stepsister); OCTA – Children of Eden (Young Cain); HASF Team Shakespeare – Macbeth (Macduff).
Kieran is 15 years old, attends MCC Longview, and spends his free time reading, playing piano, and dancing at Miller Marley. Kieran is thrilled to make his MTH debut with this talented cast, and he sends his love and thanks to his family, friends, and mentors!
Read Bio
Darcie A. Hingula – Darcie is so excited to be returning to MTH! Darcie has appeared in theatres throughout Kansas City including Musical Theatre Heritage (Sunday in the Park with George, Musical Mondays, Ruby Room: Let It Be), Spinning Tree Theatre (Girlfriend, 13 the Musical), Starlight Theatre (Wizard of Oz, Chronicles of Narnia), Theater League (Wizard of Oz), The Coterie (Rudolph the Red Nosed Reindeer, Charlie Brown Christmas), KC Rep (A Christmas Carol), Worlds of Fun, and numerous community theaters.
Darcie is currently a student at NYU Tisch New Studio on Broadway studying musical theatre. She loves playing ukulele, guitar, and piano and writing her own songs – check out her original music on all streaming platforms. "All my love to mom, dad, and all my family for their support!"
IG: @darcie_hingula
Read Bio
Ryan Jacobs is a writer/performer studying musical theatre writing at Berklee College of Music in Boston, MA ('24) and also pursuing a minor in dance at Boston Conservatory. Previous work includes Sherwood: The Adventures of Robin Hood (New Theatre and Restaurant), Huck Finn in Big River (KC Black Rep. Theater/MTKC), Newsies (The Coterie/White Theater), Toby in Sweeney Todd (The Culture House), and Marcellus in The Music Man (Blue Valley HS) – Blue Star award. His first full original musical The Scouts is premiering later this summer at Piknik Theatre in Steamboat Springs, Colorado. @ryandavidjacobs
Read Bio
Jamie Lin Pratt is honored to return to the MTH stage in one of her favorite shows. She has been entertaining professionally in Kansas City since 2010 and looks forward to another few decades to come. You might also know her as Annie-Mae Allure, the burlesque name under which she has performed internationally and won several awards.
Catch her very own version of Gypsy Rose Lee around Kansas City on a regular basis. When not on stage, she enjoys clowning around with her husband Erik and son Braedon or partaking in her favorite pastime, napping..
Read Bio
Tina originated the role of Sophie in the Broadway cast of Mamma Mia; first national tour and also the first Canadian company. She starred as Julia Gulia in the original Broadway cast of The Wedding Singer. She co-wrote and hosted the Spread The Cheer Awards for STCUSA the last two years in Las Vegas and keeps busy raising awareness and funds for the American Heart Association after losing her mom suddenly to a heart attack a year ago.
"To Pammy, Danny, Riley and Sadie —your love and support helped me find my voice again. Instagram @tinamaddiganmayer and tiktok @tinamadlibs
Read Bio
Kathleen Mitchell has been seen in Kansas City at The New Theatre (Freaky Friday), The Coterie (Don't Let the Pigeon Drive the Bus!), MTKC Pro (White Christmas as Betty Haynes), Worlds of Fun Winterfest (The Holly Jolly Trolley), Rising Tide Productions (The Taming of the Shrew). Other credits include Twelfth Night (Southern Shakespeare Company as Viola), Othello and Mary Poppins (Festival 56).
www.kathleen-mitchell.com
Read Bio
Emma Price is ecstatic to be making her MTH
debut! She is a Kansas City based actor and KSU '21 alumni. Past regional credits include; New Theatre: FREAKY FRIDAY (Ens./Monica Cover), Four Corners Musical Theatre: ROCKY HORROR SHOW (Columbia), MAMMA MIA (Sophie Swing/Lisa), A.Sabatino Music, LLC. (THE LESHEN), and the premiere of GENE KELLY'S LOST MUSICAL (Daisy).
She would like to thank the GYPSY cast and company for their dedication, passion, and hard work. Thank you, yes you, for coming to share this beautiful story and supporting KC Theatre! Special thanks and love to Addie, Riley, MCEA, Mom & Dad, Grandpa, and Anut. To Grandma, everything. Be kind and remember, "You're Going To Be Amazing!"
Read Bio
Ivy is making her MTH debut! Past credits include: Disney's Descendants (Coach), Once (Ivanka), Seussical (Who) and many performances around town with Miller Marley School of Dance & Voice.
Read Bio
Shane St. James – Notable past credits include: "Gomez Addams" in THE ADDAMS FAMILY MUSICAL (White Theatre at The J); "Jimmy Ray Dobbs" in BRIGHT STAR (Summit Theatre Group); "Wadsworth" in CLUE (Encore Theatre of Independence); "Mr. Brownlow" in OLIVER! (Metropolitan Ensemble Theatre); Baritone/Tenor Soloist in SWEENEY TODD, THE DEMON BARBER… (Summit Theatre Group); "Jafar" in DISNEY DESCENDANTS (Shawnee Theatre in the Park-Outdoor); and "Simon Sr" in KINKY BOOTS (White Theatre at The J). Special thanks to his family and friends, old and new, for their continuous support. Represented by Moxie
Talent Agency. IG: @stshanejames
Read Bio
LIAM WELZENBACH : Lyric Opera of KC: Carmen (Children's Chorus)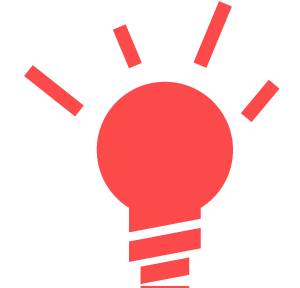 Meet the Makers
Join us as we take our creative team out into the community for these free neighborhood events.