More than a hundred years later, the story of the RMS Titanic remains one of the most compelling tales of all time. Winner of 5 Tony Awards, this is a KC professional premiere!
More about the show
More than a hundred years later, the ill-fated story of the RMS Titanic remains one of the most compelling tales of all time. The musical swept the Tony Awards in 1997 and features some of the most majestic and soaring melodies found in the musical theater. In this new adaptation, the orchestrations have been re-imagined to include only the instrumentation found on the actual ship, a grand piano and a string quartet. The gripping stories of the passengers reflect the resilience of the human spirit, even under the most trying of circumstances.
Kansas City professional premiere.
Running Time:
Act One: 55 minutes • Act Two: 40 minutes
Sponsored by Theater League 
directed by
TIM SCOTT
music director
TY TUTTLE
choreographer
MARC WAYNE
scenic designer
MARK A. EXLINE
lighting designer
AMANDA ZIEVE
costume designer
NANCY ROBINSON
sound designer
JON ROBERTSON
stage manager
LACEY WILLIS
assistant stage manager
KAT JACKSON
assistant stage manager
LIBBY CASEY
Read Bio
MTH: Hair: Then & Now, Showboat (Ellie Mae), Musical Monday & Tuesday. NYC: An American Hero (New York Musical Festival). Regional: It's a Wonderful Life (Great Plains Theatre); Rocky Horror Picture Show (Padgett Productions); Madam (Fly North Theatricals); Little Shop of Horrors (River Campus Summer Arts Festival). www.abigail-becker.com
Read Bio
is thrilled to be making his MTH debut in this incredible production! Recent performing credits include Harry S. Truman in Truman & Pendergast (Nelly Don Theatrical), Warren in Ordinary Days (Summit Theatre Group), Hally in Master Harold & The Boys (Kansas City Actors Theatre) and Mr. Shears in The Curious Incident of the Dog in the Nighttime (Barn Players). All the thanks and love go to the unending support of his friends, family, and beautiful wife, Elaine.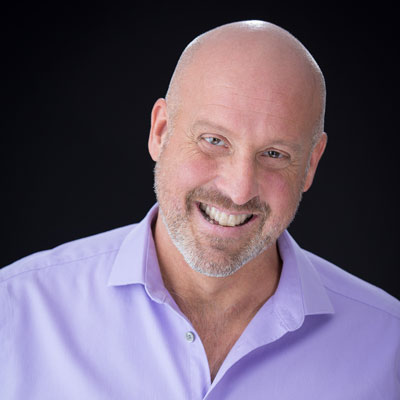 Read Bio
MTH:debut. Select local:Kiss Me Kate, Parade, It's a Wonderful Life, Unsinkable Molly Brown, Love and Other Crazy Things, Oliver (Metropolitan Ensemble Theatre), Jesus Christ Superstar (Culture House), Bonnie and Clyde, The Man Who Came To Dinner (Leawood Stage Company), Bridges of Madison County, Grand Hotel (Barn Players), Christmas In Song (Quality Hill Playhouse)
Read Bio
regional theater credits include – "Dogfight" and "Snow Job" with the Eagle Theatre(New Jersey). Other Past credits include – "Jekyll and Hyde" with The Culture House, "American Idiot" with Padgett Productions, "Mamma Mia" with the Barn Players and "25th Annual Putnam County Spelling Bee" with Leawood Stage Company. Originally from the East Coast, Brooke is thrilled to be making her MTH debut!
Read Bio
MTH: Into the Woods – Little Red' Funny Girl – Ensemble/Fanny u.s. Other: Wizard of Oz – Dorothy – Theater League.  Chelcie is eternally grateful to her loving friends and family. Check out her gaming skills at twitch.tv/quarantea. 
Read Bio
MTH: Ragtime, Funny Girl. KCRep: A Christmas Carol, The Old Man and the Old Moon, Noises Off!. Heart of America Shakespeare: Shakespeare in Love. MTKCPro: All is Calm. Regional: Goodman Theatre, Chicago Shakespeare, Illinois Shakespeare Festival, Sideshow Theatre, House Theatre, Oracle Theatre Greenhouse Theatre, Route 66, Strawdog Theatre. www.codyproctor.com
Read Bio
MTH: debut. Previous credits: Marcello (La Boheme), Germont (La traviata), Happy (La Fanciulla del West), Don Alfonso (Cosi fan tutte), Capellio (I Capuletti e i Montecchi). A proud alum of The Boston Conservatory. @thebearlytone on Instagram!
Read Bio
MTH: debut. Select regional credits: Full Monty, Legally Blonde!, Les Miserables, Vanya and Sonia and Masha and Spike.
Read Bio
Favorite credits include: Little Shop of Horrors, The Drowsy Chaperone, 25th Annual…Spelling Bee (Okoboji Summer Theatre), Chicken Dance, Dog Loves Books (National Tours), Into the Wood, Fun Home (Stephens College).  For Dillon and Dana.
Read Bio
MTH: Oliver (Charlotte) and Jesus Christ Superstar (Ensemble).  Okoboji Summer Theatre: Bingo! The Winning Musical (Patsy), I Hate Hamlet (Felicia), The Drowsy Chaperone (Kitty).  BFA Theatre Arts, Stephens College.  MSE Early Childhood Education.  Emma Mae currently (and happily!) teaches Early Childhood at St. Paul's Episcopal Day School in KCMO.
Read Bio
MTH: Company; Caroline, or Change @Spinning Tree Theatre. Beau Jest, Over the River and Through the Woods @Chestnut Fine Arts Center. Fiddler on the Roof, Guys and Dolls, South Pacific, Gypsy, Camelot, Hello Dolly, You Can't Take It with You, Catch Me if You Can @ The New Theatre. Sweeney Todd, Assassins, Moonchildren, Gemini, The Fantasticks @ Washburn University. Passion Of Dracula @ Great Plains, Abilene. Talley's Folly @Topeka Performing Arts Center. Little Shop of Horrors, Evita, Walk in the Woods, King and I @ Topeka Civic Theatre. Caucasian Chalk Circle @ KU. Rumors @ McKerr's Theatre Pub.  Resident Stage Manager at Theatre for Young America (7yrs.) Dicken's Caroler since 1996. "I've been through all of last year, and I'm here!"  Welcome back to Live Theatre!
Read Bio
is very happy to be appearing at MTH for the first time as IDA STRAUSS.  She has appeared at almost every major theater in this town, including Kansas City Rep (Front Page, Little Women, Christmas Carol), New Theater Restaurant (Sister Act, Dixie Swim Club, Fiddler on the Roof, Funny Girl, Oklahoma), Kansas City Actor's Theater (Three Viewings, Mrs. Sorken), Coterie (Little Women, A Little House Christmas) and the greatly missed American Heartland Theater (Bingo, Sylvia); top three favorite roles include Golda, Marmee, and Mrs. Cratchit. Top three life joys include her talented husband, Ric Averill, her talented children, Will and Trish, and her unbelievably talented grandchildren. 
Read Bio
Lancelot in MTH's CAMELOT last season, Jack Kelly, Disney's Newsies, Gladstone Theatre in the Park. Soli Deo Gloria. 
IG: @k.m.anderson
Read Bio
Tour: School of Rock 1st National (Ned Schneebly). Select Regional: RENT (Mark Cohen), Peter and the Starcatcher (Peter), American Idiot (Johnny), Children of Eden (Adam/Noah), Baskerville (Sherlock Holmes), Joseph…Dreamcoat (Joseph), Blood Brothers (Mickey), Into the Woods (Jack). Select Directorial: The Who's Tommy, Alabama Story, Les Miserables, A Silly Little Hamlet. Thanks to Tim for the opportunity! Love to family and Morgan. 
Read Bio
MTH: (Enoch Snow) Carousel, (Squire Dap/Reveler 5) Camelot. Local:(John Lazia/Mayor Beach/ Governor Stark) Truman and Pendergast the musical premiere concert reading, Landlocked Opera: (Tamino) Die Zauberflöte, Regional: Opera In The Ozarks: Belmonte in Die Entführung aus dem Serail, Opera UCLA: (Jo The Loiterer) The Mother of US All. UMKC Opera: (Aeneas) Dido and Aeneas. AMDA Cosmo Theatre Hollywood:(Enoch Snow) Carousel. Los Angeles Opera: (Joseph Novak) Friedl/Brundibar. Napa Music Festival: (Pastor/Humbert). 
Read Bio
Theatre
: Carrie (
Chris)
 Heathers (
Heather Chandler
), Cinderella (Cinderella), 25th Annual Putnam County Spelling Bee (
Schwartzy
)
Opera
: La Traviatta (
Violetta
) La Cenerentola (
Clorinda
) Die Fledermaus (
Adelle
)
Concert and Recording
: The Prophecy; Music of the Trans-Siberian Orchestra (
Vocalist
), Love and Sons (
Demos
), Terry Barber presents Music of Andrew Lloyd Webber (
Vocalist
). 
Read Bio
This is P.T.'s first show at MTH and he is so excited to be working with a company he grew up attending and enjoying! Recent credits: Beauty and the Beast, Gaston, Cupcake Theatre Los Angeles; In Circles, Cousin, Odyssey Theatre Los Angeles; Macbeth, Banquo, Texas Shakespeare Festival. Upcoming: Prejudice and Pride, Jake Longbourn.
Read Bio
has appeared in several productions in the KC area. You may have seen him in Annie Get Your Gun (MTH), Assassins (Spinning Tree),Grand Night for Singing, From Berlin to Broadway, The King & I, Peter Pan (JCC), The Adventures of Tom Sawyer (TTIP) to name a few. Simon is a second grade teacher in the Raymore-Peculiar School District and he'd like to thank his wife, Anne and children, Isaac and Ivy for all of their love and support!
Read Bio
MTH: Camelot. Local: The Royale, A Christmas Carol (KCRep.), Honky, Blood at the Root, Memphis, Redwood (The Black Repertory Theatre of Kansas City), Something Rotten! (The White Theatre), The Snowy Day & Other Stories (Mesner Puppet Theater), Hairspray (MTKC), A Christmas Story: The Musical (MTKC-Pro), Seussical (Leawood Stage Company), Footloose (Starlight Theatre). Education: B.F.A. in Theatre, William Jewell College. Playwright: Black Man, MO (KC Public Theatre [Workshop]). Upcoming: Alice's Wonderland (The Coterie Theatre). Thank you to my family, friends, and God for keeping me inspired to go for it everyday.  Facebook: @Terrace Wyatt, Jr. 
Read Bio
Mr. Tuttle is a Kansas City based pianist and musical theatre coach. He recently received his Master's degree in Vocal Coaching and Accompanying from the University of Illinois at Urbana- Champaign. Recent credits: Jump and Jive (Music Theater Heritage), Ordinary Days (Krannert Center for the Performing Arts), Mamma Mia! (Central Illinois Stage Co.), and Gianni Schicchi (Eastern Illinois University).
Read Bio
MTH: Carousel, Camelot. Local: KC Symphony, KC Rep, Music Hall, Starlight Theatre Regional: Omaha Symphony, Symphony of Northern Arkansas, NAVO Chamber Orchestra. National: St. Petersburg StringQuartet. Education:Masters and Artist's Diploma St. Petersburg State Conservatory
Read Bio
Adjunct Professor at William Jewell College, MTH: Carousel. Local: Backwards in High Heels (American Heartland), Between the Lines, Fun Home, (KC Rep), Aida (Kauffman Center) Touring productions: Jesus Christ Superstar, The King and I, Cinderella, The Little Mermaid, Beauty and the Beast, Hairspray, West Side Story, Wizard of Oz, Le Miserables, Miss Saigon, Peter Pan, Little House on the Prairie, Additional: Peter Gabriel, Rod Stewart, Michael Buble and Trans Siberian Orchestra, Kansas City Jazz Orchestra. Education: MM in Cello Performance, UMKC Conservatory of Music and Dance.