About MTH
HISTORY
Music Theater Heritage (MTH) was founded in 1997 by George Harter as a vehicle to syndicate his award-winning radio show, "A Night on the Town."
In 2003 MTH began producing live shows on a loading dock at the historic Belger Arts Center in downtown Kansas City. In 2007 Crown Center approached MTH about producing shows in its newly constructed, 244 seat theater.
Today MTH operates as a fully professional Equity Theater welcoming nearly 50,000 people annually to Crown Center. MTH houses two theatrical stages, production facilities, studio space, and a public lobby.
MISSION
MTH is an innovative and imaginative professional musical theater organization – dedicated to the appreciation and historical understanding of the American musical theater and its contributions to our culture. We both entertain and educate current and future generations, with persistent focus on diversity and inclusion, for today's performing talent and tomorrow's developing artists.
Make your visit to MTH more than just a show
Whether it be the elegant and evocative bar at The Grand Theater, or the comfy and casual bar outside The Ruby Room and The Main Stage, our full bar curates cocktails specifically for each production!
Plan a visit
MTH is located on the third floor of the Crown Center Shops (2450 Grand Blvd KCMO, 64108) in downtown Kansas City. We offer free, covered parking, as well as drop-off areas for large groups and buses out front. Next door is the Westin Crown Center Hotel as well as the Sheraton Kansas City Hotel (connected via "The Link" 2 blocks away).
Box office Hours
Tuesday-Saturday: Noon-6pm
Open until performance time
on Performance Days
FAQs
You have questions, we have answers. No such thing as a dumb one, so if you don't find what you're looking for, let us know!
Our Team
We are a diverse bunch of artists and administrators bound and determined to support and uplift our community.
Careers
We're always looking to strengthen our team!
Bartender/Cocktail Server
Job Title: Bartender
Status: Non-Exempt, Part time
Summary: The position of bartender consists of mixing and serving drinks and occasionally food to patrons, directly or through wait staff.
To learn more and apply, CLICK HERE
Patron Services Associate
Status: Non-Exempt, Part time
Summary: The Patron Services Associate is responsible for providing an exceptional Front of House experience to the patrons of Music Theater Heritage and Special Events in the MTH Theaters.
To learn more and apply, CLICK HERE
Production Assistant
Status: Part time
Summary: MTH production assistants assist the stage manger during the rehearsal and performances of live shows. Administrative duties related to a production, assisting the stage manager during rehearsals, and being responsible for some backstage activity once the show opens are core responsibilities.
To learn more and express interest, email resume to Dalima Kapten, Manager of Artistic Operations at dalima@mthkc.com
Auditions
Auditions for our 2022 Season will be held after the first of the year.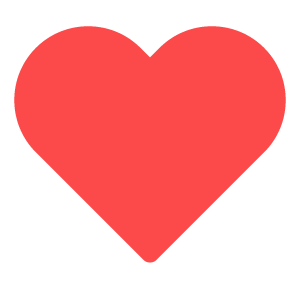 Volunteer
MTH depends on volunteers for a variety of things from ushering to assiniting with summer camps. If you're looking to make a difference, let us know!
Internships
MTH summer internships are available. Please send a letter of interest to the appropriate individual listed below.
If you are interested in a summer education internship, please email Dr. Robert McNichols, Jr.
If you are interested in a production internship, please email Dalima Kapten.
Feedback
We always appreciate hearing from our patrons. As a non-profit organization oftentimes our most powerful ally is word-of-mouth support form the generous and supportive audiences who attend our shows. If you have a moment, we would greatly appreciate it if you would post a review of MTH on our Facebook page or fill out the form here. Thank you for your continued support, and thank you for supporting live Theater in Kansas City!