Honky Tonk Chili Cook-Off & Happy Hour
The Annual Honky Tonk Chili Cook Off & Happy Hour features a chili competition where YOU are the judge of 6 samplings of chili followed by a honky tonk show!
Sponsored by CBD American Shaman.
More about the event
Are you ready for a chili extravaganza that will make your taste buds dance? Join us at the 1st Annual Honky Tonk Chili Cook Off & Happy Hour, where you'll be the judge of six mouthwatering chili samplings. But that's not all – we'll also features a raffle for exciting gift baskets, country jamboree promenade games, and a honky tonk hoedown show with Slim Hanson and The Poor Choices. Plus, VIP tickets include a private cocktail reception with the chili cooks. Don't miss out on this ultimate chili experience sponsored by CBD American Shaman. Buy your tickets now and get ready to savor the flavors of the best chili in town! 


All proceeds benefit Music Theater Heritage, a 501 (c) (3) non-profit organization, and will go towards raising Artists' salaries in 2024. 
Sponsored by CBD American Shaman
Slim Hanson ~ vocals/guitar
Beau Bledsoe ~ electric guitar/vocals
Marco Pascolini ~ pedal steel guitar
John Currey ~ drums
Michael McClintock ~ electric bass
Lauren Braton
Phil Fiorini
George Harter
Carly Lee
Linnaia McKenzie
Tim Scott
CBD American Shaman Basket
Coffee & Treats Basket 
The Honky Tonk Basket 
The Theater Basket 
Read Bio
Lauren is a country girl, and enjoys "homestyle" and country-based cooking. After years of chasing coyotes and angry bulls off the properties, as well as hanging out in barns and tractor pulls…she has honed a delightful, rustic, smokey-campfire chili recipe that is sure to have you hollering, "YEEHAW." Served with cheddar cheese and Fritos.
Read Bio
A Cincinnati native, one of Phil's favorite dishes is his hometown chili – Mediterranean in style and includes cinnamon, nutmeg, allspice, clove, cumin, chili powder, dark chocolate to make this a savory treat to put over spaghetti and topped off with cheese. One bite will make you a Bengals/Reds fan!
Read Bio
George's ancient chili recipe came down through the internet two days ago. It is a Texas style chili – although, with beans, otherwise what's the point? There are nods to Kansas City, his adopted home, as well as New York City…notes of hotdog water. The preparation process often creates subtle notes of a Dominican cigar.
Read Bio
When asked to name his mom's favorite things for a kindergarten project, Carly's son Vincent, said: "My mom likes doing puzzles with me and strong foods." He nailed it and it's still true! Cooking, celebrating and sampling new cuisines has always been central to her multicultural Korean American family. Her chili will be bold, but familiar with a Korean influence. OH, hey, Brent!… Carly want's know if you can get some Soju for the bar?
Read Bio
Linnaia has loved to cook a variety of cuisines for as long as she can remember, but her expertise is spicy, savory and comfort foods. Her chili will bring you the best Fall Season, Game Day feels with an extra kick of the two P's: Peppers and Paprika. Don't worry, this dish will bring the kind of heat that anyone can handle but be sure to prepare your palate for all the flavors coming your way!
Read Bio
Most comfortable within the Italian lexicon of cuisine, Tim's chili is notably Mediterranean in design with seared lamb and hints of espresso mingling together in the crock pot. He prefers to serve it over farfalle while singing Il Canto degli Italiani (the Italian National Anthem) and watching The Godfather.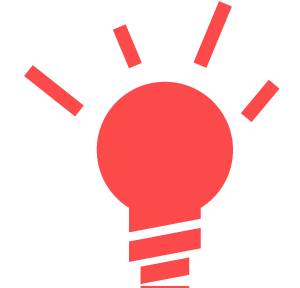 Meet the Makers
Join us as we take our creative team out into the community for these free neighborhood events.