No American recording artist personifies resilience more than Stevie Wonder. Blind since shortly after his birth, Stevie is one of the best-selling musicians of all time.
More about the show
No American recording artist personifies resilience more than Stevie Wonder. Blind since shortly after his birth, Stevie is one of the best-selling musicians of all time. A musical pioneer, he reshaped the conventions of R&B and frequently used his platform to raise racial awareness with socially conscious statements and complex compositions. A collaboration with Kansas City's acclaimed Motown/Funk band 2 Proud 2 Beg, this original concert production celebrates the life, work, and musical contributions of the great Stevie Wonder. 
written by
RON LACKEY & NATE MC CLENDON
directed &
choreographed by
MARC WAYNE
music director
RON LACKEY
scenic designer
GLYNEISHA JOHNSON
costume designer
LA TOYA ROZOF
lighting designer
SHELBI ARNDT
sound designer
JON ROBERTSON
stage manager
LACEY WILLIS
assistant stage manager
ANNALEE DORSEY
Read Bio
is a native of KC. As a vocal coach, actor, voiceover talent, and model, Asa has reached audiences nationally performing on multiple stages. He has also appeared in season 4 and 8 of the hit television show "American Idol" as a Hollywood finalist. Asa hopes to convey that success can be achieved through hard work, preparation, and faith in God.
Read Bio
is KC-based performing artist, model, and dancer. She has appeared in commercials with Boost Mobile, H&M Fashion as well as performed several local artists' music videos including Tech N9ne. Angel recently performed in the Queer Narratives Festival and travels the U.S. modeling and dancing. She is currently signed with The Rock Agency based in Chicago.
Read Bio
is a local musician, singer and actor who is a regular face at MTH. He is the leader of the the R&B, funk band 2Proud2Beg, which is featured in this performance. His band performs at weddings and corporate events in KC and the surrounding areas. Ron has also been a music minister for over 20 years. He currently serves at Legacy Christian Church. Ron calls Overland Park, KS, home with his wife Kim and their 4 children.
Read Bio
is a KC native. MTH: Blame It On The Boogie, Spectacular Christmas 2021. Local: Hairspray (Starlight Theatre).
Read Bio
has enjoyed working with MTH on Musical Monday. Her recent credits include original music featured on a Netflix Series "Self Made" and Apple iwatch 6 series commercial in 2020 "It Already Does That". When she isn't on stage, Misha enjoys being a photography muse for Bryan Alford, and hanging out with her teenagers. She wants to thank her boyfriend Bryan Alford and their four beautiful children for all their love and support. themishamusic.com
Read Bio
is a vocalist, performance artist, DJ, model, and creative activist. Her passion for music has allowed her to open for J.Cole, sing vocals on Jennifer Lopez's "T.E.N.S.", and be showcased worldwide at legendary venues like Take 5 in Osaka, Japan under the stage name "AYA the ERA AURA." Ayana enjoys her work as a model and was recently featured in the MILK exhibit in LA "Remember When: A Year in Review" in 2021. In February of 2022, Ayana had the pleasure of being a part of the very first MTH Ruby Room Series, "For Lovers," and is excited to share the legacy of Stevie Wonder with you! @eraauramusic
Read Bio
is a native of KC and has been singing since the age of 10. He started singing in church and his love for singing grew from there and transitioned to the stage. He is thrilled and excited to be a part of STEVIE! Performance credits include- MTH: In The Heights; Spinning Tree Theatre: Billy Elliot, Once On This Island, Caroline or Change; The Black Repertory Theatre of Kansas City: 5 Guys Named Moe, A Soldier's Play, Memphis (2018), and OTHELLO: A Hip-Hop Remix, The Black Repertory Theatre & The White Theatre at the J; Memphis(2022). Douglass would like to thank his family for their support. A special thanks goes to his beautiful and loving wife, Melonnie Walker.
Read Bio
MTH: Ruby Room Series: For Lovers; Regional: STAR on FOX, Jaigermeister (Take Back The Night Campaign), Featured Casio Keyboardist for Make Music Day 2021. You can find Desmond on all social media by searching @ddotprofessor. I look forward to performing more with MTH in the near future!
Read Bio
Bryan Alford of the Bryan Alford Caribbean Jazz Experience is a professional musician who has been entertaining audiences on steel drums and drum set all over the country and internationally for over 25 years. The house entertainment for Great Wolf Lodge Resorts for over 10 years and has traveled with Sticks of Thunder performing at the MGM Grand in Las Vegas and countless other corporate events. He can currently be found performing with the love of his life Misha Roberts in their Band the VibeKC. 
Read Bio
is currently the Teaching Artist at Kansas State University's Beach Museum of Art. Living in Manhattan, KS, he has worked for the International Association for Jazz Education and taught orchestra and jazz band for USD 383. As a saxophonist, Nate performs with 2Proud2Beg and the Thundering Cats Big Band.
Read Bio
is a Billboard Charting rapper, trombonist, and producer whose playing can be heard on records with hip hop stars like Jidenna and numerous indie artists. He has performed in support of legends like Rakim, Janelle Monae, and Tech N9ne, and performs in KC and throughout the U.S.
Read Bio
Daniel Dissmore is a trumpet player based in Kansas City, Missouri. Although jazz is his foundation, he is a versatile musician who can be found in a variety of settings around town. This includes blues, salsa, afrobeat, mariachi, and more. He has performed with groups such as the Marcus Lewis Big Band and the Phantastics and artists including Bobby Watson and Eugene Smiley.
Read Bio
started playing guitar at around the age of 17 and was inspired by artists such as the Beatles Jimi Hendrix Prince and of course Motown artists such as Stevie Wonder. He has played with many local bands and also plays in his praise band at church. He loves playing with 2Proud 2 Beg, and loves music.
Party Nights
A themed dinner at one of our partnering restaurants, a cocktail, and a ticket to the show… what could be better!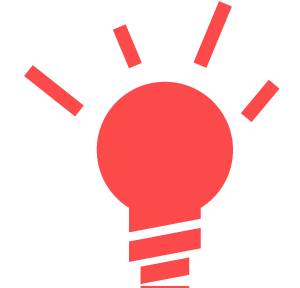 Meet the Makers
Join us as we take our creative team out into the community for these free neighborhood events.